---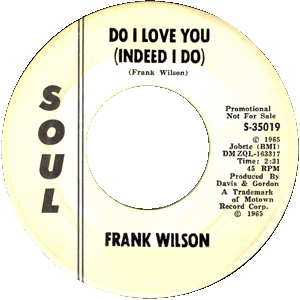 ---
RELEASE DATE: AUGUST 4TH, 2006
CD Edition limited to 8000 non-numbered limited edition copies.

Hip-O Select presents The Complete Motown Singles, Volume 5: 1965, the newest installment in its critically acclaimed continuing series of every Motown single of the Detroit era. With 166 songs on six compact discs, the box set chronicles the arrival of ďThe Motown SoundĒ into the mainstream.

---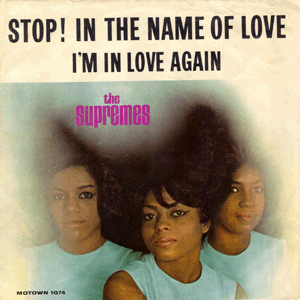 ---
TCMS Vol. 5 features no. 1 hits from The Supremesí ďBack In My Arms AgainĒ (their fifth chart-topper in a row) to the Four Topsí ďI Canít Help Myself (Sugar Pie Honey Bunch), Ē from Jr. Walker & The All Starsí breakthrough no. 1 hit ďShotgunĒ to Marvin Gayeís ďIíll Be Doggone,Ē a revived Stevie Wonderís ďUptight (Everythingís Alright)Ē to nearly no. 1ís from The Miraclesí ďGoing To A Go-Go,Ē ďOoo Baby BabyĒ and many more.
---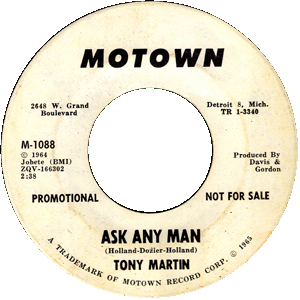 ---
Thereís also the emergence of young Tammi Terrell, the uptown soul of Brenda Holloway and Kim Weston, the pop crossover experiments with Tony Martin and Barbara McNair, plus rare singles from Earl Van Dyke & The Soul Brothers, the Freeman Brothers, the Lewis Sisters, the Headliners, Chris Clark, the Downbeats and the holy grail of Motown collecting, Frank Wilsonís ďDo I Love You (Indeed I Do).Ē As with previous volumes, also included for several tracks are alternate promotional mixes, different from the commercially available vinyl singles.
---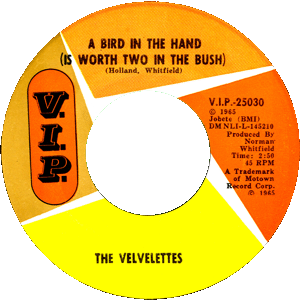 ---
This was the year that Berry Gordy realized one of his dreams for Motown: to break down racial barriers. The Supremes, with their many no. 1 Pop hits, were the vehicle; they headlined at New Yorkís prestigious Copacabana; appeared on the cover of Time magazine; were regulars on popular national television shows all year. The social atmosphere is reflected in both introductory essays, found in the box setís 148-page booklet.
---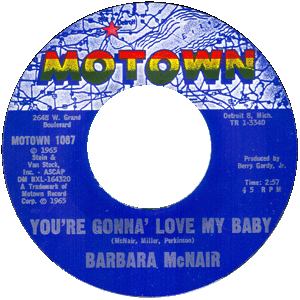 ---
Al Abrams, who was Motown Recordsí first employee and was then the companyís publicity director, spins an honest tale of his PR struggles as well as the fun in the midst of changing times. Author Herb Boyd, winner of the American Book Award, presents a socio-political view, weaving his experiences with Malcolm X, the Voting Rights Act and personal reflection with reporting on Motownís emerging business.
---
This is Volume 5 of a 12-part box series.


The Complete Motown Singles Vol. 5: 1965

Aug 4, 2006
As always, each of the box setís 166 tracks gets detailed annotations, thanks to co-producer Keith Hughes and Grammyģ-nominated writer Bill Dahl. Nearly every page is stuffed with information, reminiscences from the people who were there, and cool visuals showing off the original labels as sell as classic and rare pictures from the Motown Records Archives.
---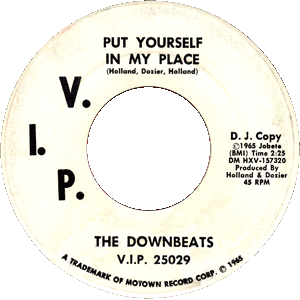 ---
---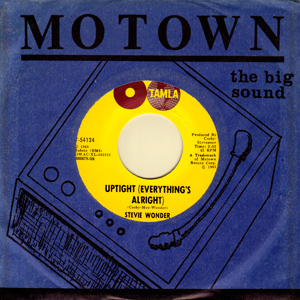 ---
SONGS FEATURED IN THE BOX:
CD 22
1. Ask The Lonely - Four Tops
2. Where Did You Go - Four Tops
3. Do You Know What Iím Talkiní About - The Downbeats
4. You Say You Love Me - The Downbeats
5. Conscience Iím Guilty - Hattie Littles
6. You Got Me Worried - Hattie Littles
7. Shotgun - Jr. Walker & The All Stars
8. Hot Cha - Jr. Walker & The All Stars
9. All For You - Earl Van Dyke & The Soul Brothers
10. Too Many Fish In The Sea - Earl Van Dyke & The Soul Brothers
11. Love Makes The World Go ĎRound - Dee Mullins
12. Come On Back (And Be My Love Again) - Dee Mullins
13. Iím Still Loving You - Kim Weston
14. Go Ahead And Laugh - Kim Weston [second version]
15. Nowhere To Run - Martha & The Vandellas
16. Motoring - Martha & The Vandellas
17. Stop! In The Name Of Love - The Supremes [promo version]
18. Iím In Love Again - The Supremes
19. Stop! In The Name Of Love - The Supremes [commercial version]
20. When Iím Gone - Brenda Holloway
21. Iíve Been Good To You - Brenda Holloway
22. When Iím Gone - Brenda Holloway [second version]
23. Iíll Be Doggone - Marvin Gaye
24. Youíve Been A Long Time Coming - Marvin Gaye
25. Iíll Be Doggone - Marvin Gaye [second version]
26. Ooo Baby Baby - The Miracles
27. All Thatís Good - The Miracles
28. Itís Growing - The Temptations
29. What Love Has Joined Together - The Temptations
---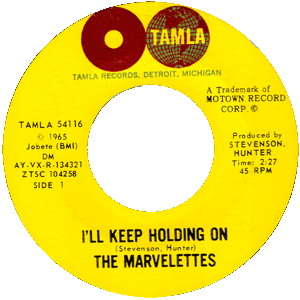 ---
CD 23
1. Never Say No To Your Baby - The Hit Pack
2. Letís Dance - The Hit Pack
3. Kiss Me Baby - Stevie Wonder
4. You Only Pass This Way One Time - The Hillsiders
5. Rain Is A Lonesome Thing - The Hillsiders
6. My Baby - The Freeman Brothers
7. Beautiful Brown Eyes - The Freeman Brothers
8. Back In My Arms Again - The Supremes [promo version]
9. Whisper You Love Me Boy - The Supremes
10. Back In My Arms Again - The Supremes [commercial version]
11. A Thrill A Moment - Kim Weston
12. Iíll Never See My Love Again - Kim Weston
13. I Canít Help Myself - Four Tops
14. Sad Souvenirs - Four Tops
15. I Canít Help Myself - Four Tops [second version]
16. All The Good Times Are Gone - Howard Crockett
17. The Great Titanic - Howard Crockett
18. Lonely Lonely Girl Am I - The Velvelettes
19. Iím The Exception To The Rule - The Velvelettes
20. Iíll Keep Holding On - The Marvelettes
21. No Time For Tears - The Marvelettes
22. Do The Boomerang - Jr. Walker & The All Stars
23. Tune Up - Jr. Walker & The All Stars
24. Operator - Brenda Holloway
25. Iíll Be Available - Brenda Holloway
26. Down To Earth - Billy Eckstine
27. Had You Been Around - Billy Eckstine
---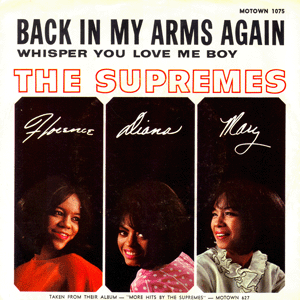 ---
CD 24
1. Buttered Popcorn - The Vows
2. Tell Me - The Vows
3. Heís An Oddball - The Lewis Sisters
4. By Some Chance - The Lewis Sisters
5. Why Do You Want To Let Me Go - Marv Johnson
6. Iím Not A Plaything - Marv Johnson
7. The Only Time Iím Happy - The Supremes
8. Supremes Interview - The Supremes
9. Since I Lost My Baby - The Temptations
10. Youíve Got To Earn It - The Temptations
11. Iíll Always Love You - The Spinners
12. Tomorrow May Never Come - The Spinners
13. This Time Last Summer - Danny Day
14. Please Donít Turn The Lights Out - Danny Day
15. Why Break My Heart - Dorsey Burnette
16. Theyíre Only Words - Dorsey Burnette
17. Pretty Little Baby - Marvin Gaye
18. Now That Youíve Won Me - Marvin Gaye
19. First I Look At The Purse - The Contours
20. Searching For A Girl - The Contours
21. The Tracks Of My Tears - The Miracles
22. A Fork In The Road - The Miracles
23. Shake And Fingerpop - Jr. Walker & The All Stars
24. Cleoís Back - Jr. Walker & The All Stars
25. Itís The Same Old Song - Four Tops
26. Your Love Is Amazing - Four Tops
27. Itís The Same Old Song - Four Tops [second version]
---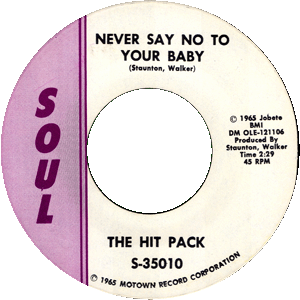 ---
CD 1-6 are on The Complete Motown Singles, Vol. 1
CD 7-10 are on The Complete Motown Singles, Vol. 2
CD 11-15 are on The Complete Motown Singles, Vol. 3
CD 16-21 are on The Complete Motown Singles, Vol. 4
---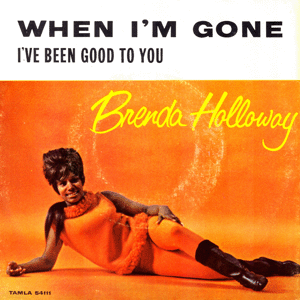 ---
---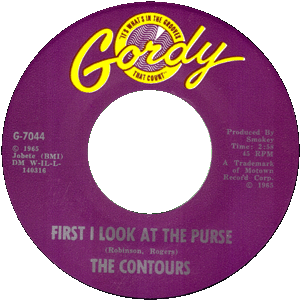 ---
CD 25
1. Mother Dear - The Supremes
2. Nothing But Heartaches - The Supremes
3. He Holds His Own - The Supremes
4. Nothing But Heartaches - The Supremes [second version]
5. Danger Heartbreak Dead Ahead - The Marvelettes
6. Your Cheating Ways - The Marvelettes
7. Your Cheating Ways - The Marvelettes [second version]
8. Youíve Changed Me - Brenda Holloway
9. Whoís Loviní You - Brenda Holloway
10. Youíve Been In Love Too Long - Martha & The Vandellas
11. Love (Makes Me Do Foolish Things) - Martha & The Vandellas
12. High Heel Sneakers - Stevie Wonder
13. Funny (How Time Slips Away) - Stevie Wonder
14. Music Talk - Stevie Wonder
15. The Bigger Your Heart Is (The Harder Youíll Fall) - Tony Martin
16. The Two Of Us - Tony Martin
17. I Donít Know What To Do - Richard Anthony
18. What Now My Love - Richard Anthony
19. Hang On Bill - Little Lisa
20. Puppet On A String - Little Lisa
21. You Can Cry On My Shoulder - Brenda Holloway
22. How Many Times Did You Mean It - Brenda Holloway
23. You Can Cry On My Shoulder - Brenda Holloway [second version]
24. You Need Me - The Lewis Sisters
25. Moonlight On The Beach - The Lewis Sisters
26. Take Me In Your Arms (Rock Me A Little While) - Kim Weston
27. Donít Compare Me With Her - Kim Weston
28. Things Are Changing - The Supremes
---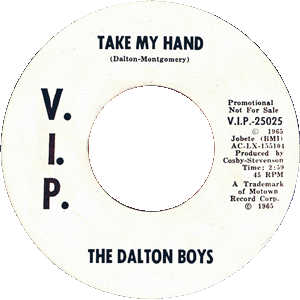 ---
CD 26
1. Ainít That Peculiar - Marvin Gaye
2. She's Got To Be Real - Marvin Gaye
3. Ainít That Peculiar - Marvin Gaye [second version]
4. My Girl Has Gone - The Miracles
5. Since You Won My Heart - Miracles
6. My Girl Has Gone - The Miracles [second version]
7. My Baby - The Temptations
8. Donít Look Back - The Temptations
9. My Baby - The Temptations [second version]
10. Donít Look Back - The Temptations [second version]
11. I Canít Help Myself - Earl Van Dyke & The Soul Brothers
12. How Sweet It Is - Earl Van Dyke & The Soul Brothers
13. I Hear A Symphony - The Supremes
14. Who Could Ever Doubt My Love - The Supremes
15. As Long As There Is L-O-V-E Love - Jimmy Ruffin
16. How Can I Say Iím Sorry - Jimmy Ruffin
17. We Call It Fun - The Headliners
18. Voodoo Plan - The Headliners
19. Something About You - Four Tops
20. Darling, I Hum Our Song - Four Tops
21. Iíve Been Cheated - The Dalton Boys
22. Take My Hand - The Dalton Boys
23. Somethingís Bothering You - The Dalton Boys
24. Letís Go Somewhere - R. Dean Taylor
25. Say You - The Monitors
26. All For Someone - The Monitors
27. I Canít Believe You Love Me - Tammi Terrell
28. Hold Me Oh My Darling - Tammi Terrell
---
---
CD 27
1. Youíre Gonna Love My Baby - Barbara McNair
2. The Touch Of Time - Barbara McNair
3. Childrenís Christmas Song - The Supremes
4. Twinkle Twinkle Little Me - The Supremes
5. Uptight (Everythingís Alright) - Stevie Wonder
6. Purple Rain Drops - Stevie Wonder
7. A Bird In The Hand (Is Worth Two In The Bush) - The Velvelettes
8. Since Youíve Been Loving Me - The Velvelettes
9. Donít Mess With Bill - The Marvelettes
10. Anything You Wanna Do - The Marvelettes
11. The Flick {Part 2} - Earl Van Dyke & The Soul Brothers
12. The Flick {Part 1} - Earl Van Dyke & The Soul Brothers
13. Do Right Baby Do Right - Chris Clark
14. Donít Be Too Long - Chris Clark
15. Do Right Baby Do Right - Chris Clark [second version]
16. Going To A Go-Go - The Miracles
17. Choosey Beggar - The Miracles
18. Ask Any Man - Tony Martin
19. Spanish Rose - Tony Martin
20. Cleoís Mood - Jr. Walker & The All Stars
21. Baby You Know You Ainít Right - Jr. Walker & The All Stars
22. My World Is Empty Without You - The Supremes
23. Everything Is Good About You - The Supremes
24. Do I Love You (Indeed I Do) - Frank Wilson
25. Sweeter As The Days Go By - Frank Wilson
26. Put Yourself In My Place - The Elgins
27. Darling Baby - The Elgins
---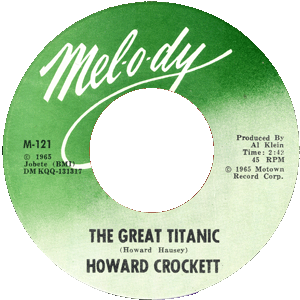 ---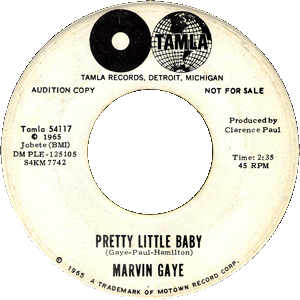 ---