---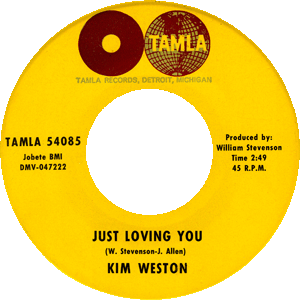 ---
RELEASE DATE: OCTOBER 14TH, 2005
Edition limited to 7500 non-numbered limited edition copies.

119 songs on five compact discs, continuing the critically-acclaimed series of Hitsville history.

---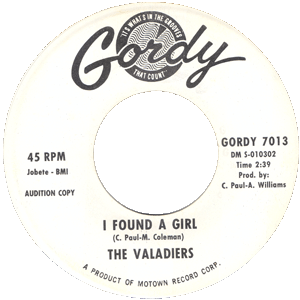 ---
"These sets are superbly packaged, annotated and packed with all the detail any nerdy completist could ask for. Playing through the first two volumes is like watching a superb documentary film of a bunch of people trying to figure out a way to make money doing what they love." –Ed Ward, Paste

By 1963, Berry Gordy and company were fine-tuning Motown's sound. Jumping on the charts were Martha & The Vandellas, with "Come And Get These Memories" and "Heat Wave," signaling the emergence of the writing/production team Holland-Dozier-Holland. "Little" Stevie Wonder was No.1 with the record-breaking "Fingertips (Part 2)." Mary Wells' "You Lost The Sweetest Boy" and "What's Easy For Two Is So Hard For One" turned out to be a double-sided hit. The Supremes (finally!) made their Top 40 chart debut.

All of these songs, and so many more, are included on this third volume of The Complete Motown Singles.
---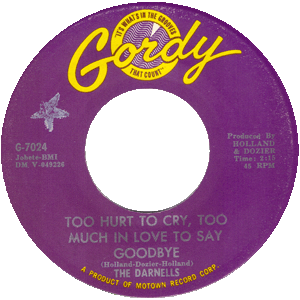 ---
This five-CD set captures the hits and the misses during the label's fifth year of existence. It features the A-side and B-side of every single released by Motown and its subsidiaries during the high-growth phase of Detroit's entertainment juggernaut. Over the course of the set's 119 tracks, you can hear The Chuck-A-Lucks and Jack Haney & "Nikiter" Armstrong with a couple of Cold War novelties, Martha & The Vandellas following one hit natural disaster ("Heat Wave") with another ("Quicksand"), and an outstanding Holland-Dozier-Holland production (The Marvelettes' "Locking Up My Heart") that should have been a much bigger hit than it was. Leaving the fold were the Workshop Jazz, Divinity and Miracle labels; new to the company was the V.I.P. imprint.
---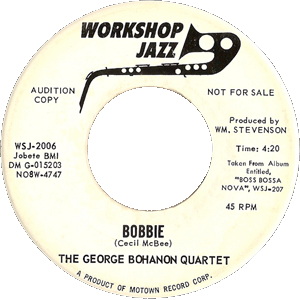 ---
The set is bound in a scaled-down 78-rpm-era "album," with cardboard sleeves to hold each of the discs, and 92 pages of rare photos, detailed annotations and scholarly – as well as personal – liner notes. It also features a reproduction 45-rpm single from its era; in this case, it's Martha & The Vandellas' "Heat Wave" b/w "A Love Like Yours (Don't Come Knockin' Every Day)." Martha Reeves contributes a personal essay to the set detailing the artist's-eye-view of life in the label's early years. Also included is an historical overview by author and scholar Craig Werner, and, as in previous volumes, copious track-by-track annotations painstakingly researched by noted authors and discographers Bill Dahl and Keith Hughes.

The Complete Motown Singles, Volume 3: 1963 is a limited-edition set. Most of the songs contained on it are unavailable anywhere else; many had never been re-released on vinyl, let alone on compact disc. When the edition is sold out, it's gone for good.

Volume 3 is the third in a proposed 12-part series; Volume 4 will follow early in 2006.

---
This is Volume 3 of a 12-part box series.


The Complete Motown Singles Vol. 3: 1963

Oct 14, 2005
---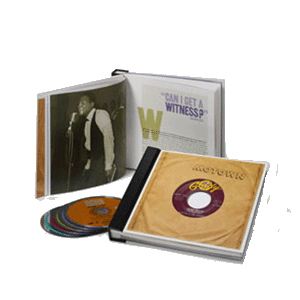 ---
SONGS FEATURED IN THE BOX:
CD 11
1. I Found A Girl - The Valadiers
2. You'll Be Sorry Someday - The Valadiers
3. Good Bye Cruel Love - Linda Griner
4. Envious - Linda Griner
5. I Want To Talk About You - Paula Greer
6. So In Love - Paula Greer
7. Laughing Boy - Mary Wells
8. Two Wrongs Don't Make A Right - Mary Wells
9. Sugar Cane Curtain - The Chuck-A-Lucks
10. Dingbat Diller - The Chuck-A-Lucks
11. It Should Have Been Me - Kim Weston
12. Love Me All The Way - Kim Weston
13. Locking Up My Heart - The Marvelettes [1st pressing]
14. Forever - The Marvelettes
15. Come And Get These Memories - Martha & the Vandellas
16. Jealous Lover - Martha & the Vandellas
17. My Heart Can't Take It No More - The Supremes
18. You Bring Back Memories - The Supremes
19. Late Freight - Dave Hamilton
20. Mellow In Coli - Dave Hamilton
21. I'mi See You Later - Johnny Griffith Trio
22. I Did - Johnny Griffith Trio
---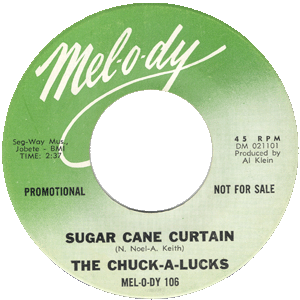 ---
CD 12
1. Bobbie - George Bohannon Quartet
2. El Rig - George Bohannon Quartet
3. I Did - Paula Greer
4. Falling In Love With Love - Paula Greer
5. The Interview (Summit Chanted Meeting) - 'Jack' Haney & 'Nikiter' Armstrong
6. Peaceful - 'Jack' Haney & 'Nikiter' Armstrong
7. My Baby Gave Me Another Chance - Amos Milburn
8. I'll Make It Up To You Somehow - Amos Milburn
9. Don't Let Her Be Your Baby - The Contours
10. It Must Be Love - The Contours
11. Oh Freddy - Connie Van Dyke
12. It Hurt Me Too - Connie Van Dyke
13. A Love She Can Count On - The Miracles
14. I Can Take A Hint - The Miracles
15. I Want A Love I Can See - The Temptations
16. The Further You Look, The Less You See - The Temptations
17. Pride And Joy - Marvin Gaye
18. One Of These Days - Marvin Gaye
19. Your Old Stand By - Mary Wells
20. What Love Has Joined Together - Mary Wells
21. Baby Shake - Eddie Holland
22. Brenda - Eddie Holland
23. Locking Up My Heart - The Marvelettes [Alternate mix]
24. Why Go Out Of Your Way - Billy Merritt
25. I'll Go Anywhere - Billy Merritt
---
---
CD 13
1. Fingertips (Part 1) - Little Stevie Wonder [1st pressing]
2. Fingertips (Part 2) - Little Stevie Wonder [1st pressing]
3. First, You've Got To Recognize God - The Burnadettes
4. I'm Going Home - The Burnadettes
5. Fingertips (Part 2) - Little Stevie Wonder [2nd pressing]
6. Fingertips (Part 1) - Little Stevie Wonder [2nd pressing]
7. I'm Hooked - Bunny Paul
8. We're Only Young Once - Bunny Paul
9. Going Steady Anniversary - The Stylers
10. Pushing Up Daisies - The Stylers
11. Ninety-Nine And A Half Won't Do - The Wright Specials
12. I Won't Go Back - The Wright Specials
13. Pa (I Need A Car) - The Contours
14. You Get Ugly - The Contours
15. My Daily Prayer - Amos Milburn
16. A Breath Taking Guy - The Supremes
17. (The Man With The) Rock And Roll Banjo Band - The Supremes
18. What Goes Up Must Come Down - Holland & Dozier
19. Come On Home - Holland & Dozier
20. Who Wouldn't Love A Man Like That - Mable John
21. Say You'll Never Let Me Go - Mable John
22. Farewell My Love - The Temptations
23. May I Have This Dance - The Temptations
24. My Daddy Knows Best - The Marvelettes
25. Tie A String Around Your Finger - The Marvelettes
---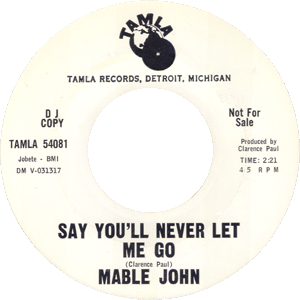 ---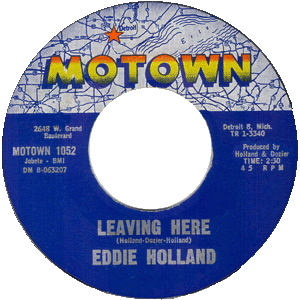 ---
CD 14
1. Heat Wave - Martha & the Vandellas
2. A Love Like Yours - Martha & the Vandellas
3. Give God A Chance - The Gospel Stars
4. Have You Any Time For Jesus - The Gospel Stars
5. Mickey's Monkey - The Miracles
6. Whatever Makes You Happy - The Miracles
7. There He Goes - The Velvelettes
8. That's The Reason Why - The Velvelettes
9. I Call It Pretty Music But The Old People Call It The Blues (Part 1) - Little Stevie Wonder
10. Back To School Again - The Morrocco Muzik Makers
11. Pig Knuckles - The Morrocco Muzik Makers
12. Just Be Yourself - LaBrenda Ben
13. I Can't Help It, I Gotta Dance - LaBrenda Ben
14. You Lost The Sweetest Boy - Mary Wells
15. What's Easy For Two Is Hard For One - Mary Wells
16. Work Out Stevie, Work Out - Little Stevie Wonder
17. Monkey Talk - Little Stevie Wonder
18. Can I Get A Witness - Marvin Gaye
19. I'm Crazy 'Bout My Baby - Marvin Gaye
20. We Shall Overcome - Liz Lands & the Voices of Salvation
21. Trouble In This Land - Liz Lands
22. As Long As I Know He's Mine - The Marvelettes
23. He Won't Be True (Little Girl Blue) - The Marvelettes
24. I'm On The Outside Looking In - Eddie Holland
25. I Couldn't Cry If I Wanted To - Eddie Holland
---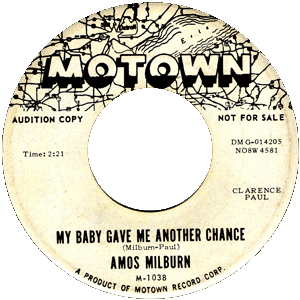 ---


CD 15
1. Just Loving You - Kim Weston
2. l Another Train Coming - Kim Weston
3. Too Hurt To Cry, Too Much In Love To Say Goodbye - The Darnells
4. Come On Home - The Darnells
5. The Big Wheel - Howard Crockett
6. That Silver Haired Daddy Of Mine - Howard Crockett
7. Forget About Me - Carolyn Crawford
8. Devil In His Heart - Carolyn Crawford
9. When The Lovelight Starts Shining Through His Eyes - The Supremes
10. Standing At The Crossroads Of Love - The Supremes
11. I Gotta Dance To Keep From Crying - The Miracles
12. Such Is Love, Such Is Life - The Miracles
13. Quicksand - Martha & the Vandellas [1st pressing]
14. Darling, I Hum Our Song - Martha & the Vandellas
15. Quicksand - Martha & the Vandellas [2nd pressing – alternate mix]
16. The Christmas Song - The Miracles
17. Christmas Everyday - The Miracles
18. May What He Lived For Live - Liz Lands
19. He's Got The Whole World In His Hands - Liz Lands
20. Leaving Here - Eddie Holland
21. Stevie - Patrice Holloway
22. (He Is) The Boy Of My Dreams - Patrice Holloway
---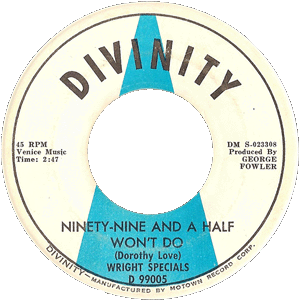 ---
Discs 1-6 are on The Complete Motown Singles, Vol. 1

Discs 7-10 are on The Complete Motown Singles, Vol. 2
---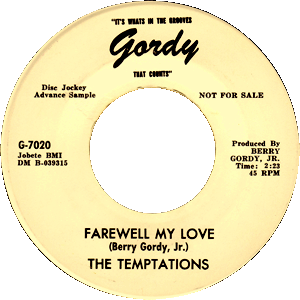 ---