---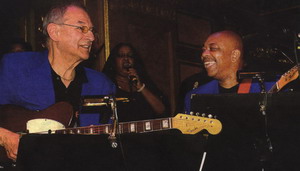 Joe Messina& Eddie Willis live at Berns, Stockholm
---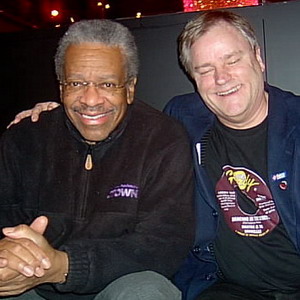 Jack Ashford tells me a tambourine joke.
---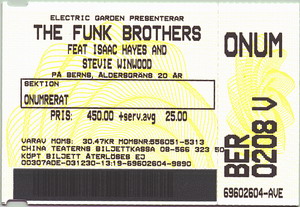 Ticket for the Funk Brothers Concert in Stockholm.
Isaac Hayes was nowhere to be seen.
---
---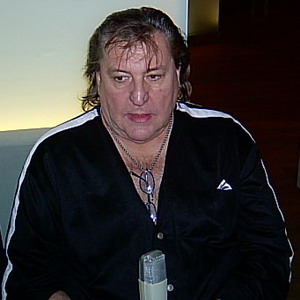 Bob Babbitt talks about playing bass on Motown records.
"I will never forget the What's Going On recordings".
---
THREE MOTOWN FANS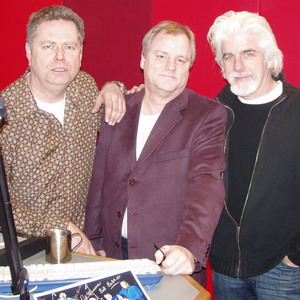 ...or three amigos in Stockholm: Swedish morning DJ Jesse Wallin, me & Michael McDonald, February 2, 2005 in a radio studio.
---
---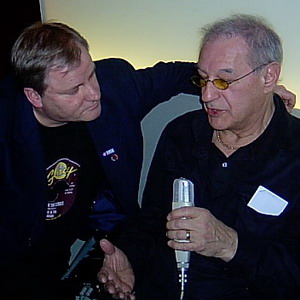 Me & Joe Messina talks about the Motown guitar backbeat.
"Dancing In The Street was a memorable session" he says.
---
THREE

BLUES BROTHERS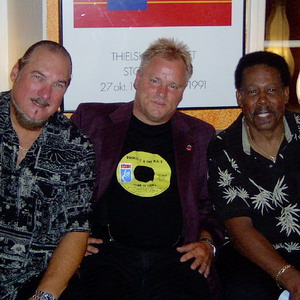 Steve Cropper, me & Eddie Floyd after an outdoor
concert at Skeppsholmen, Stockholm, summer 2003.
---