---
Ric-Tic 103 yellow AGENT 00-SOUL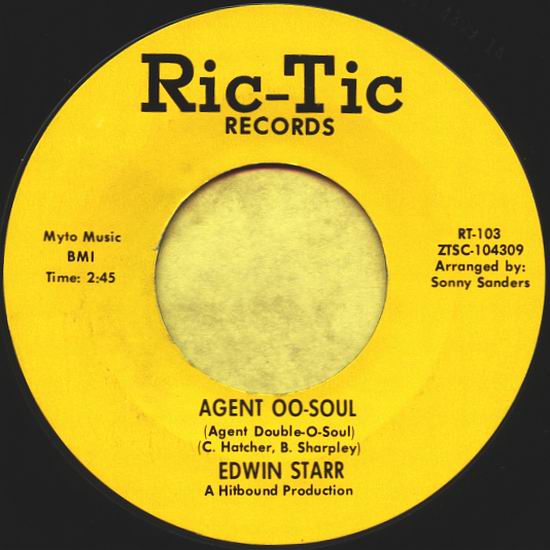 The only yellow issue on the Ric-Tic label with slightly altered title.
---
Mini album cover of Gordy S-60919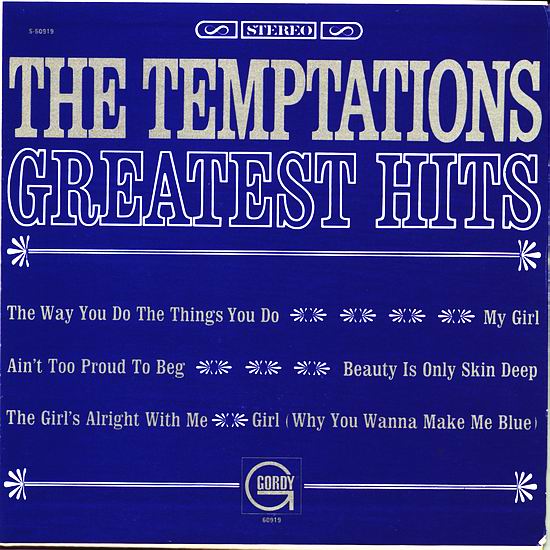 ---
Click on picture for larger image
Released in March 1959 by the Primettes with four girls: Florence Ballard, Betty McGlown, Diane Ross & Mary Wilson. Betty was replaced 1960 by Barbara Martin who also left the Supremes 1962.
---
Ric-Tic 109-X white DJ-copy S.O.S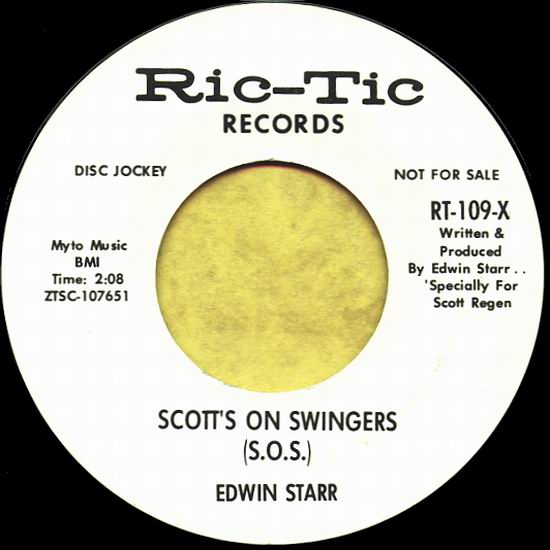 ---
Mini album label of side 1 G-60919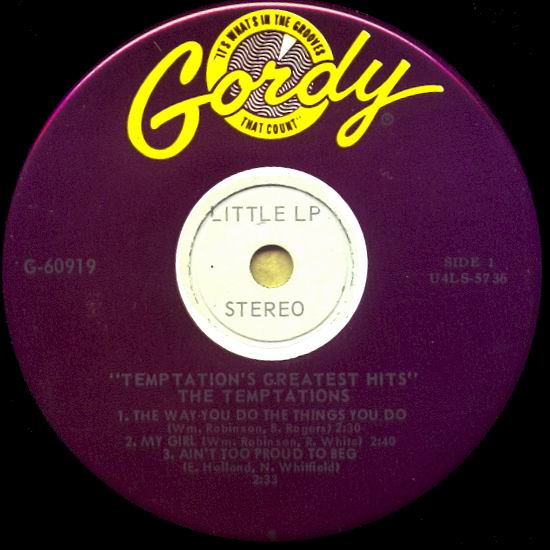 ---
A rare Supremes Motown record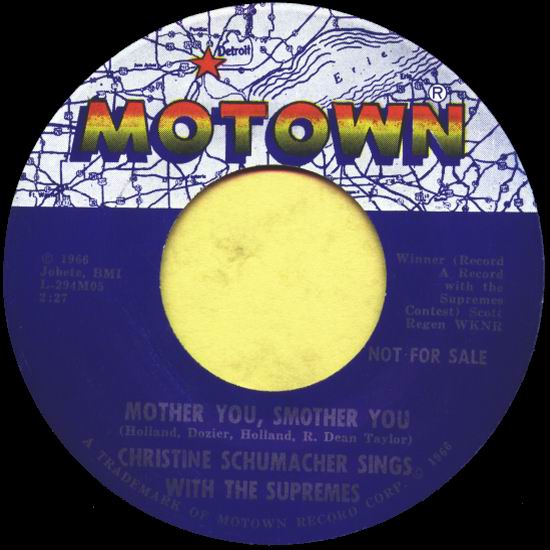 ---
Ric-Tic 103 red AGENT DOUBLE-0-SOUL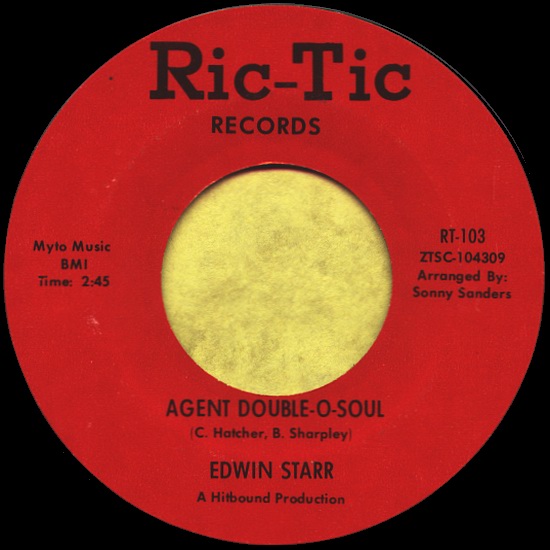 ---
Seeburg jukebox title strips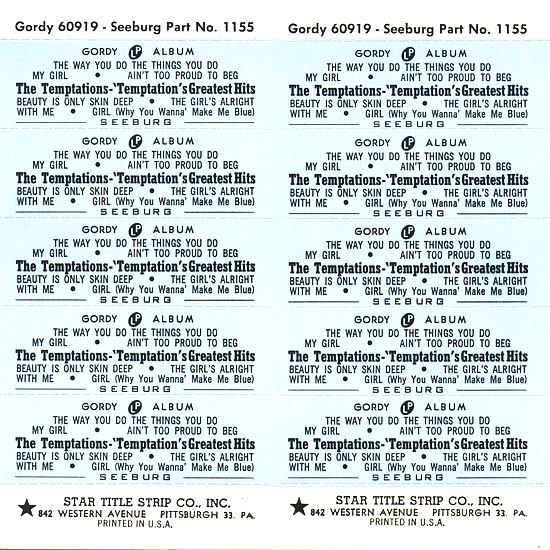 ---
Florence Ballard after The Supremes