---
Distributed By Bell Records
---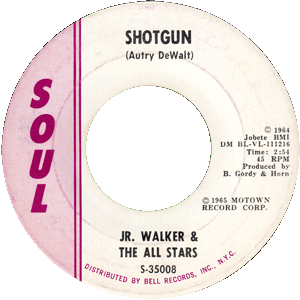 ---
Some labels of S35008, S35010, S35011, S35012 had
"DISTRIBUTED BY BELL RECORDS, INC., N.Y.C."
printed in red/pink at the bottom of the label.
---
---
Marvelettes "Yes He Is"
---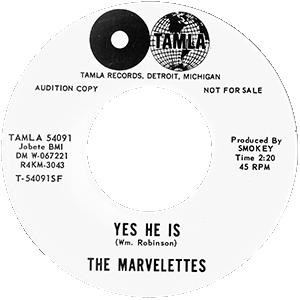 ---
Not really a mistake but Motown changed title to:
"He's A Good Guy (Yes He Is)" on stock copies.
---
---
Freeman Brothers black marker
---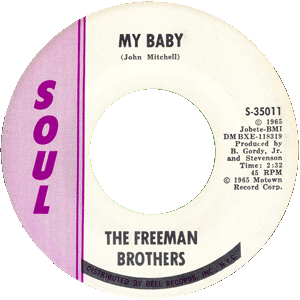 ---
Motown decided to cover over the "Bell" error
with a black marker when they found out
about the mistake at the pressing plant.
---
---
A Breath Taking, First Sight Soul...
---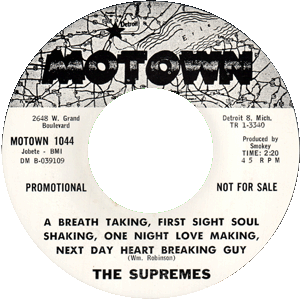 ---
This title was too long for DJ's and Supremes fans.
Motown soon changed to "A Breath Taking Guy".
---
---
Diana Ross "Top Of The World"
---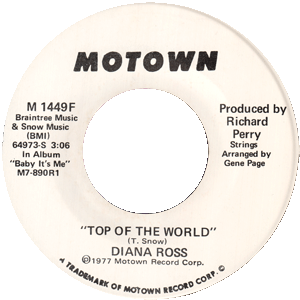 ---
One of many records that was never released
commercially. Motown 1449 was later assigned to
Finished Touch with "I Love To See You Dance".
---
---
Finished Touch "I Love To See You Dance"
---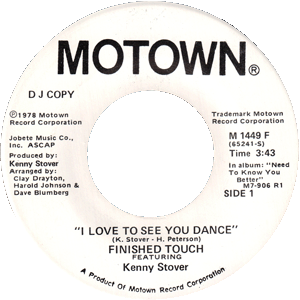 ---
Motown 1449 was assigned to two different records
Diana Ross and Finished Touch.
---